NEW PROGRAM FOR PATRICIA ANDERSON PHOTOGRAPHY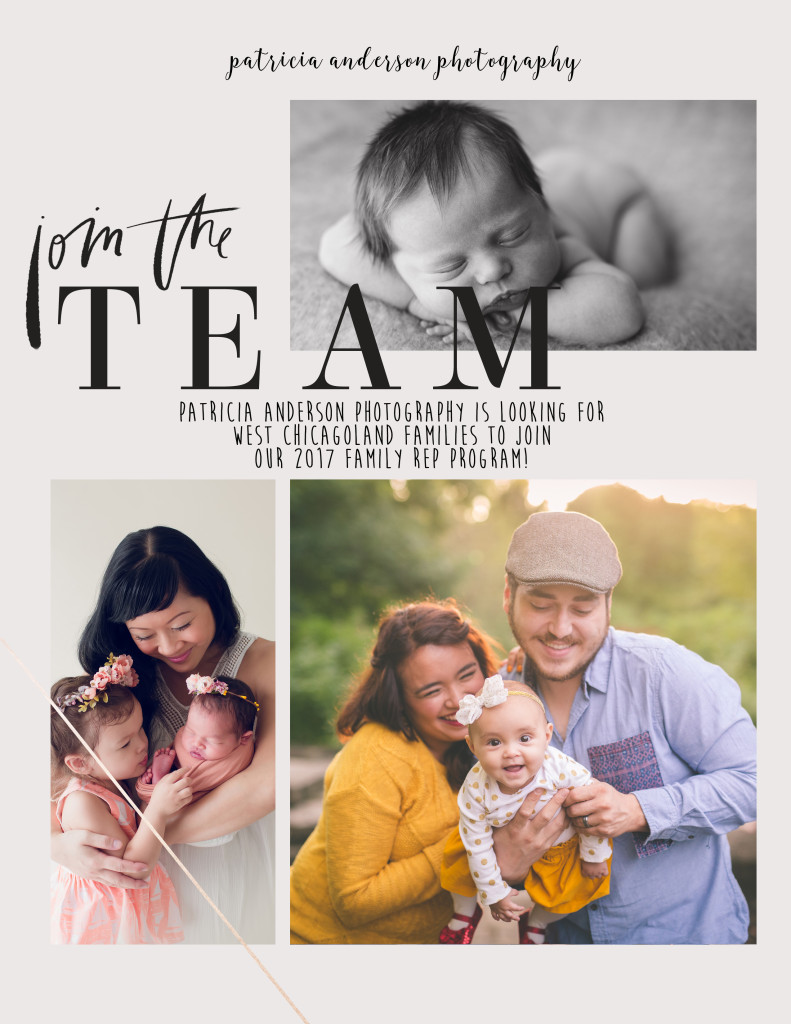 Patricia Anderson Photography is proud to announce our Family Rep Program!
The goal of the Rep Program is to advertise and promote Patricia Anderson Photography with the help of social media, while giving the Reps gorgeous photos to cherish for a lifetime! Reps receive a portrait session at a heavily discounted rate in exchange for their active participation in spreading the word about Patricia Anderson Photography.
The Deets:
Rep Program Form:  You must fill out the Rep Program form (bel0w) to be qualified to enter this program. You must live within 15 miles of Batavia to be considered for this Rep Program (future programs may become available outside the 15 mile Batavia radius).
Cost:  The cost of your photography session (family session or a newborn session) is $100 with the following stipulations:
*As a Patricia Anderson Photography Family Rep, you have to display the photos used at your photo session on social media (Facebook cover photos and profile picture and shared on your Instagram account) for a minimum of 60 days with my business Facebook page tagged
*Your friends receive $100 off their next session if they book from your referral.  AND You receive a $25 credit towards future bookings with Patricia Anderson Photography for each friend that you refer!  So share the good news 🙂
Selected applicants will be notified via email.  Thank you for your interest!
Patricia Anderson
TO APPLY, CLICK HERE!